Learning Outcomes
At Peter Rabbit™: Explore and Play, your pupils will explore 5 interactive and educational themed zones based the popular TV series. They will have the opportunity to use their senses, gross motor skills, logical and creative thinking in addition to social and listening skills. Peter Rabbit™: Explore and Play is the embodiment of fun learning for pre-school children who can immerse themselves into their favourite rabbit's world.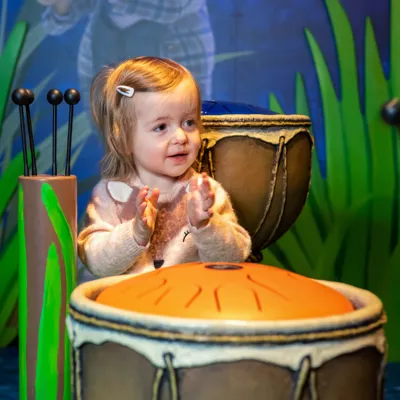 Jeremy Fisher's Sensory Pond
Explore your senses to bring Jeremy Fisher's home to life. Create music using instruments inspired by the pond environment. 
Senses you'll use:
Touch. Brush the sequin insects to make them change colour.
Sound. Create music on the Lilypad drums, magical reeds and gramophones.
Sight. Splash around in the pond and count the fish swimming around your feet.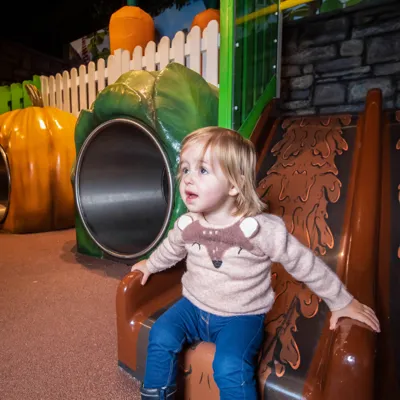 Mr McGregor's Garden
To be a rabbit you must be quick, agile and good at hopping! Test your gross Motor skills in the vegetable patch.
What you'll do:
Crawl through the vegetable tunnel
Climb up the muddy vegetable patch
Run through the oversized carrots
Glide down the mud slide
Tommy Brock's Bucket Game - Before escaping Mr McGregor's Garden, use your sense of touch to discover which items are hiding in Tommy Brock's Buckets.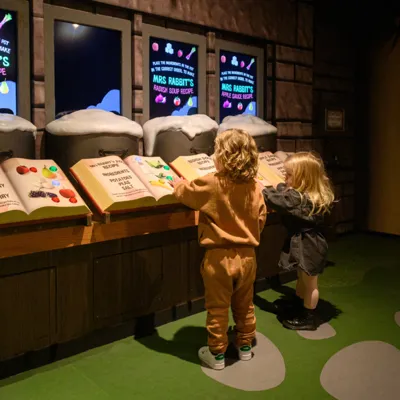 The Burrow
Combine logical thinking and creativity by helping Peter's family prepare for dinner time.
Skills you'll learn:
Creativity. Colour in the digital colouring pages.
Problem-solving. Use the recipe books to cook up a meal using the correct ingredients then set the dinner table by placing the correct vegetables on to the plate.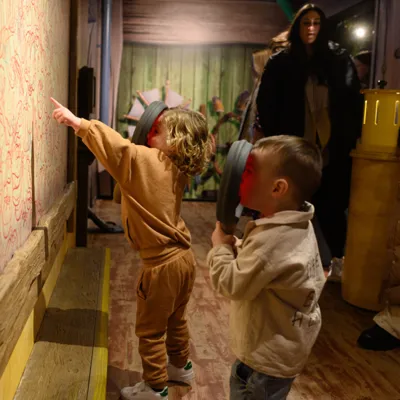 Mr Bouncer's Invention Workshop
Test the incredible inventions that Mr Bouncer has been busy creating using logical skills.
What you'll learn
Logical thinking. Identify which insects are hiding among the vegetable patch using magnifying glasses
Environmental. To be a rabbit it is important that you understand the need for recycling, as human rubbish is the source of all precious inventions!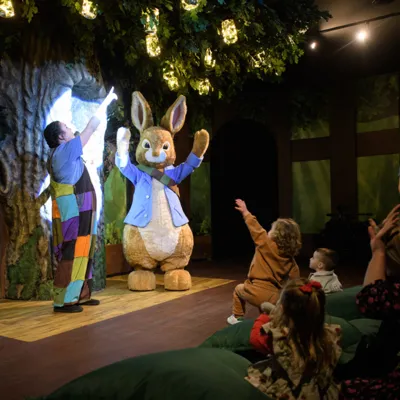 Secret Treehouse
Skills you'll learn
Social and listening skills. A short finale show where you'll listen to and engage with the actor before Peter Rabbit makes his grand entrance.