Guarantee entry online
Visit more attractions and save up to 35%
Reschedule your tickets for free
Guarantee entry online
Visit more attractions and save up to 35%
Reschedule your tickets for free
How much can you save?

Visit Peter Rabbit™: Explore and Play
Child from
Adult from

When bought separately
(based on single adult)

+ 1 attraction
(Save up to 25%)
£18.50
£16

£21

+ 2 attractions
(Save up to 35%)
£27.50
£26.50

£40.50

+ 3 attractions
(Save up to 35%)
£39.50
£39.50

£61

Visit all 5 attractions
(Save up to 35%)

£50.50
£52.50

£80.50

 
 
 
 

 

Peter Rabbit™: Explore and Play will automatically be selected and you can choose from: SEA LIFE, The Blackpool Tower Eye, The Blackpool Circus or Madame Tussauds

There's no need to rush with this multi-attraction ticket

You have a full 90 days to visit the other attraction(s) on your ticket after your day exploring Peter Rabbit™: Explore and Play

WANT TO DO IT ALL IN ONE DAY?

Pre-booking your entry into all attractions is essential as same-day entry is subject to availability.

First, select your Peter Rabbit™ visit (date and time) during checkout
Your booking confirmation email will have a link to book and guarantee your visit to the other attraction(s) on your ticket at a date and time of your choice
You can also log in to our booking portal to amend your ticket dates should your plans change

Reschedule for free if your plans change*
You must have a child in your party to visit Peter Rabbit™: Explore and Play
Peter Rabbit™ + 1 attraction
Online from
£16
Per adult
Purchased separately
£21
Per adult
Entry to Peter Rabbit™: Explore and Play + 1 more top Blackpool attraction

There's no need to rush with this multi-attraction ticket

You have a full 90 days to visit the other attraction(s) on your ticket after your day exploring Peter Rabbit™: Explore and Play

WANT TO DO BOTH IN ONE DAY?

Pre-booking your entry into all attractions is essential as same-day entry is subject to availability.

First, select your Peter Rabbit™ visit (date and time) during checkout
Your booking confirmation email will have a link to book and guarantee your visit to the other attraction(s) on your ticket at a date and time of your choice
You can also log in to our booking portal to amend your ticket dates should your plans change

Reschedule for free if your plans change*
You must have a child in your party to visit Peter Rabbit™: Explore and Play
Peter Rabbit™ + 2 attractions
Online from
£26.50
Per adult
Purchased separately
£40.50
Per adult
Entry to Peter Rabbit™: Explore and Play + 2 more top Blackpool attractions

There's no need to rush with this multi-attraction ticket

You have a full 90 days to visit the other attraction(s) on your ticket after your day exploring Peter Rabbit: Explore and Play.

WANT TO DO IT ALL IN ONE DAY?

Pre-booking your entry into all attractions is essential as same-day entry is subject to availability.

First, select your Peter Rabbit™ visit (date and time) during checkout
Your booking confirmation email will have a link to book and guarantee your visit to the other attraction(s) on your ticket at a date and time of your choice
You can also log in to our booking portal to amend your ticket dates should your plans change

Reschedule for free if your plans change*
You must have a child in your party to visit Peter Rabbit™: Explore and Play
Peter Rabbit™ + 3 attractions
Online from
£39
Per adult
Purchased separately
£60
Per adult
Entry to Peter Rabbit™: Explore and Play + 3 more top Blackpool attractions

There's no need to rush with this multi-attraction ticket

You have a full 90 days to visit the other attraction(s) on your ticket after your day exploring Peter Rabbit™: Explore and Play

WANT TO DO IT ALL IN ONE DAY?

Pre-booking your entry into all attractions is essential as same-day entry is subject to availability.

First, select your Peter Rabbit™ visit (date and time) during checkout
Your booking confirmation email will have a link to book and guarantee your visit to the other attraction(s) on your ticket at a date and time of your choice
You can also log in to our booking portal to amend your ticket dates should your plans change

Reschedule for free if your plans change*
You must have a child in your party to visit Peter Rabbit: Explore and Play
How does it work?
Select the number of attractions you want to visit. See more, save more!
Don't forget you must have a child in your party to visit Peter Rabbit™: Explore and Play and therefore an adult and child ticket must be added to your ticket purchase
The date and time you select when you check out will be your Peter Rabbit™: Explore and Play visit first
There's no need to rush with a multi-attraction ticket. You will have 90 days to visit the remaining attraction(s) at your own leisure.
Pre-booking your entry into all attraction(s) on your ticket before you visit is essential. Find out more
You can reschedule your tickets for free up to 24 hours before arrival time if your plans change. Find out more
Please note that during peak periods, your entry to the other attraction(s) may not be available on the same day as your first visit. We advise booking your time slots as early as possible if you expect to combine your visits into one day. Find out more
About the attractions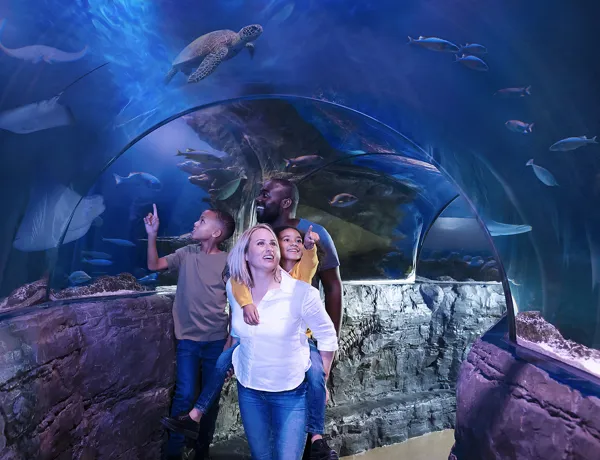 SEA LIFE Blackpool
Dive in and you'll encounter over 2,500 amazing creatures, including huge sharks, mysterious stingrays, seahorses, thousands of tropical fish and much, much more.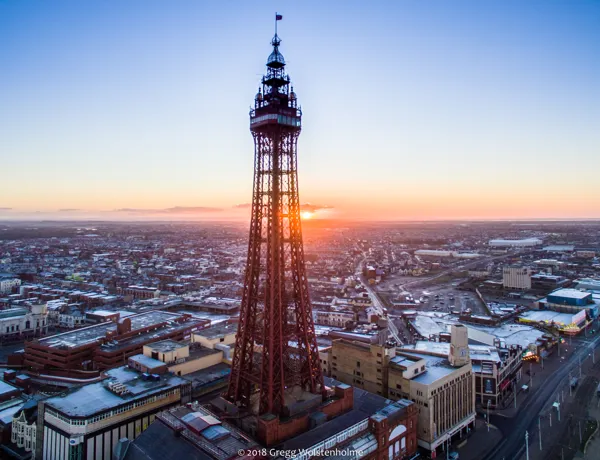 The Blackpool Tower Eye
Take a trip 380ft into the sky to the top of The Blackpool Tower and experience the thrilling SkyWalk.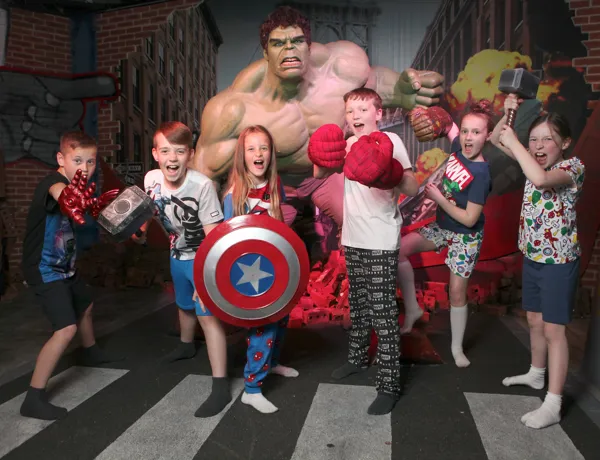 Madame Tussauds Blackpool
Star in immersive experiences and get up close and personal to lifelike figures of your favourite celebrity stars!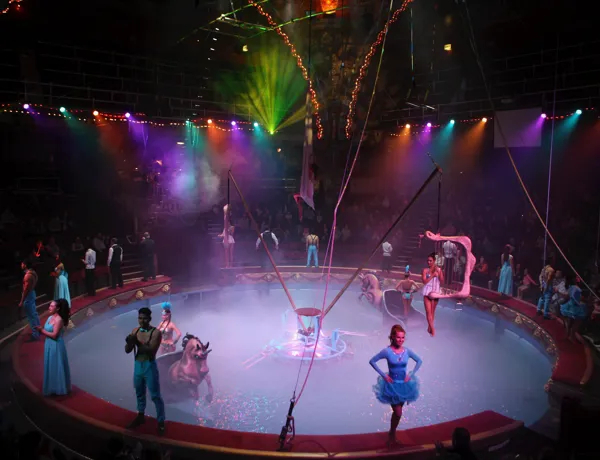 The Blackpool Tower Circus
The Blackpool Tower Circus will return in Spring 2022 with a fantastic array of adventurous acts from all around the world delivering incredible death-defying stunts teamed with belly laughs aplenty from legendary clowns Mooky and Mr Boo.