Mr. Jeremy Fisher loves nothing more than to plan dinner parties, enjoy dinner parties and talk about legendary dinner parties he has hosted in the past.
There's an air of faded glamour around Mr. Fisher, or to be more specific in his case, sunken glamour (his actual home sunk to the bottom of Esthwaite Water long ago and now only the chimney sticks out of the water to show that it's there). But Mr. Fisher is nothing if not optimistic: he'll only admit to a "slight damp problem."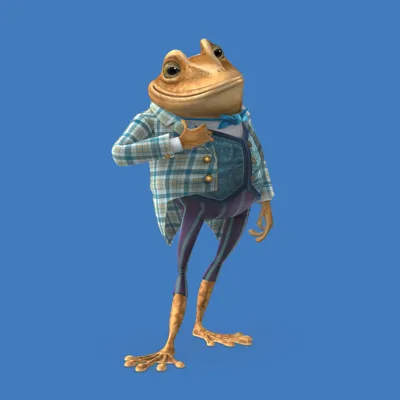 Mr. Fisher is a useful source of river lore
There's not a fish that Mr. Fisher doesn't know the name of nor a dragonfly he hasn't seen, which Lily in particular finds very impressive.
Mr. Fisher was a great friend and fishing buddy of Peter's father. They spent many long summer afternoons in fruitless pursuit of his nemesis, Jack Sharp, the legendary and elusive giant trout who dwells somewhere in the depths of the lake.
Peter loves to quiz him about the "old days" and often learns intriguing new facts about his father's adventures, though the old frog's memory isn't always that reliable.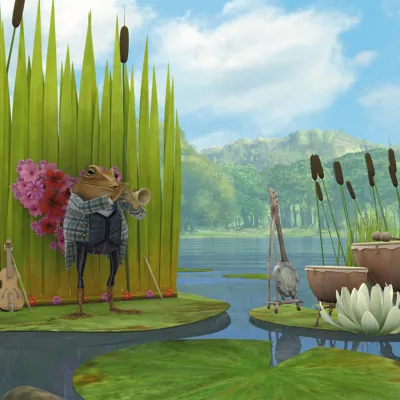 Mr. Fisher has a weakness for ladybugs
He's often distracted when Florence the ladybug is nearby. He can't help thinking about how tasty this little bug might be.
Fun Fact
Mr. Fisher is an accomplished composer and musician. Though vocally challenged, he loves performing for a captive audience
Explore more character bios